CONVECT-AIR® - product curing system by controlled circulation of warm air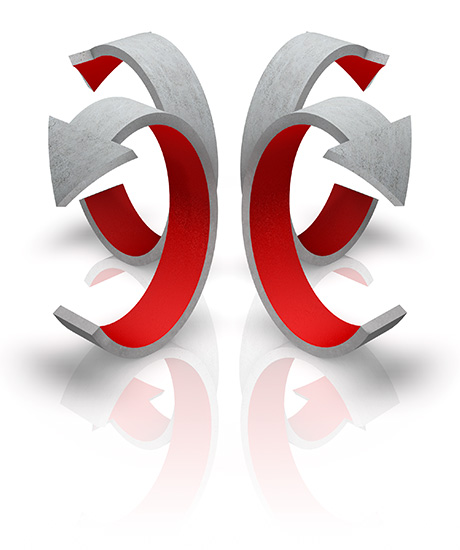 The CONVECT-AIR® system from KRAFT CURING speeds up the concrete curing process by means of controlled heating of the circulating air in the curing chamber. The system is designed to raise the temperature during the curing of wet-cast precast concrete products (wet-cast and products with a high W/C ratio).
Kraft Curing guarantees:
heating of the air circulating in the curing chamber
the solution is efficient, minimises heat loss and energy costs
93% efficiency
ideal for precast elements with a high w/c ratio
curing temperature from 40°C to 60°C with a tolerance of +/- 3°C
Customer benefits from using the system:
consistent initial strength increase
reduced number of corner and edge breakages
significantly reduced curing time, up to 8 - 10 hours
efficient, effective, easy to use and maintain
efficient drying system after vapor or steam curing
available with diesel, natural gas or propane-butane burner, using hot water or steam
1.
The heating unit (with an efficiency of 93%) is equipped with a stainless steel or galvanised heat exchanger; the unit modulates the burner to ensure precise temperature control.
2.
The insulated and galvanised unit is designed for easy electricity connection for ventilators, fuel source and exhaust flue for combustion.
3.
The insulated supply and return ducts outside the chamber are arranged on opposite sides of the chamber and thus ensure uniform airflow and homogeneous heat distribution. The number of distribution ducts on the longitudinal side and the number of openings per duct are variable depending on the pressure, temperature and number of pallet spaces in the chamber.
4.
Vertical supply ducts inside the chamber ensure uniform temperature and low air velocity. The location of the air outlets supplied to the chamber prevents accelerated moisture evaporation from the concrete surface. This reduces the occurrence of shrinkage cracks.
5.
The temperature sensor measures the temperature of the air in the return duct. When its level is appropriate, the burner switches off. It switches on again when fresh concrete is introduced into the chamber. The ventilators work continuously to ensure an even temperature.
6.
The two-point control unit allows easy control of the system and easy temperature adjustment.
7.
An in-house developed ventilator with a gravity- or electrically-controlled damper reduces the air humidity to the required value (not shown).