Insulated concrete curing chambers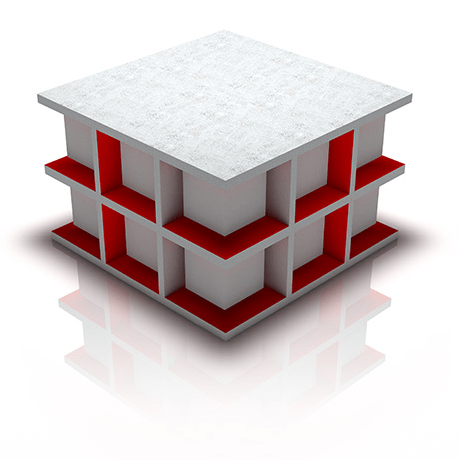 The insulated curing chambers from KRAFT CURING are designed for all types of curing and are available as individual chambers arranged in series or as a large chamber.
The use of chambers has a positive effect on the quality of concrete products and reduces the curing costs by up to 50%. Adequate insulation of the curing chambers reduces temperature and moisture losses, which results in faster and more efficient hardening of the concrete.
Kraft Curing offers both an all-in-one solution in the form of a complete curing chamber designed to the customer's specifications and the option to purchase specific chamber components designed to the specifications provided. The selection of the insulating material in particular is crucial here.
Based on many years of experience, KRAFT CURING can implement even the most complex projects for the precast concrete industry.
Amongst other things, Kraft offers automatically lockable roller shutter doors, with the aluminium profile filled with polyurethane foam (reducing condensation, creating an atmosphere conducive to care, thus reducing costs).
In addition, KRAFT provides matching racking systems for the storage of concrete products for the duration of the curing process.
Kraft Curing guarantee:
ideal for any curing method
designed for the construction of insulating sandwich panels
exclusively developed by KRAFT
foam system for chamber ceiling joints
improves concrete quality
Customer benefits:
reduced maintenance costs compared to traditional covers (up to 50%)
no condensation and corrosion phenomena
design of ready-to-use chamber components or complete solutions according to customer requirements
reduced assembly time.