THERMALCURE® - accelerated concrete curing under the influence of radiant heat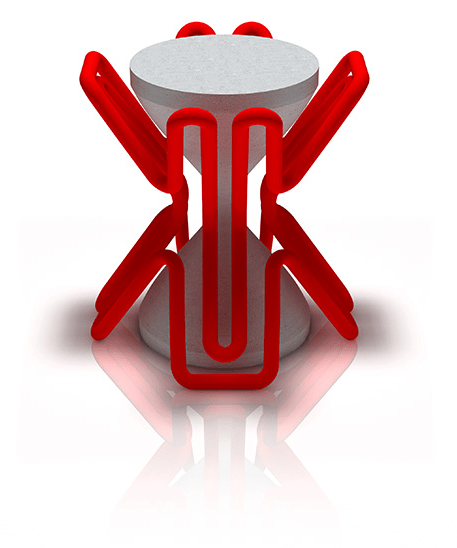 The THERMALCURE® system accelerates the concrete curing process by generating and delivering radiant heat from spiral fin-tube pipes. Hot water circulates in the pipes in a closed circuit. The system is located beneath the concrete surface or pouring mould and is equipped with fully automatic valves. The location of the pipe system under the casting bed/table/mold eliminates the formation of puddles on the hall floor and, due to the lack of condensation on the cover, is ideal for the architectural finish of the precast surfaces.
Kraft Curing Guarantee:
accelerated concrete curing due to heat radiation
eliminates condensation and corrosion problems available with diesel, natural gas, propane butane gas burner and with hot water or steam heat exchanger
efficient, reliable and easy to operate and maintain
Customer benefits:
pre-heating of concrete beds/tables/tracks/moulds
consistently high level of pre-strength, demoulding of prefabricated parts after 10-12h, prestressed parts after 16-22h
water temperature from 70 °C to 110 °C, concrete temperature from 50 °C to 70 °C
no standing water on the hall floor - condensation-free architecturally finished surfaces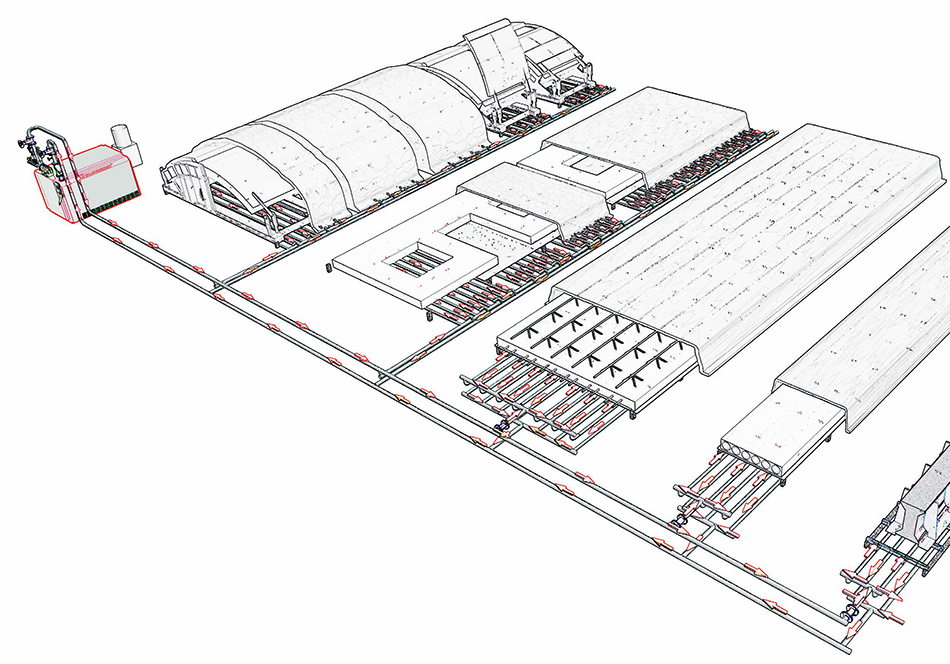 1.
ThermalCure has an efficient water heater delivering 93% efficiency, available as a palletised or containerised set.

2.
A high-efficiency circulation pump, available in bronze and stainless steel, ensures the circulation of hot water from the heater to the concrete mold/form/table/bed and back.
3.
The heat distribution system is designed with electrically actuated valves so that each table/mold/form or bed can be heated independently of the others. The photo shows a pipe manifold with automatic shut-off valves and temperature display. Manual valves before and after the automatic valve allow for simple and quick maintenance without draining the entire system.
4.
The close loop hot water piping system provides the heating element under the mold.
5.
High-efficiency fin-pipe radiators provide more surface area and heat transfer area than ordinary smooth pipes or widely spaced fin-pipe systems; making this system more energy efficient.
6.
The system achieves a maximum concrete temperature of 50 °C to 70 °C with water temperature of 80 °C to 110 °C.
7.
Automatic controls provide for unsupervised production and consistent results without over-heating the concrete.